Green Meadow Dental aims to make quality care affordable and at the same time is committed to providing our patients with a welcoming and friendly experience.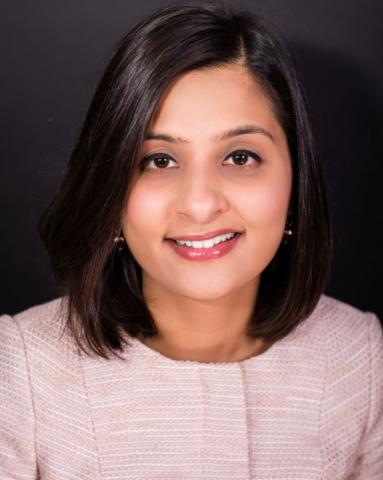 Newington, United States - September 12, 2019 /PressCable/ —
NEWINGTON, CONNECTICUT – Green Meadow Dental, is a family-owned dental practice based in Newington CT which aims to make quality care affordable to all its patients through several options for dental care financing. The Care Credit program allows financing ranging from one to 12 months. These financing options cover major procedures such as Invisalign, root canals, dentures, veneers and implants.
Green Meadow Dental accepts most major insurance providers, including Cigna, Metlife, United Healthcare and Blue Cross Blue Shield and also provide affordable plans for patients without insurances
About Green Meadow Dental
Green Meadow aims to provide affordable dental care to patients living in Newington and the hartford county areas. Green Meadow Dental aims to provide them with personalized dental care that prioritizes their comfort and believe that going to the dentist should be a pleasant experience and we do everything in our power to put our patients at ease and minimize any discomfort while they are being treated.
This Newington CT Dentist is committed to ensuring that every member of the family enjoys the best results from our state-of-the-art procedures, whether it is teeth whitening, cosmetic dentistry or dental wellness procedures. They tailor their treatments for different age groups, to ensure that everybody has the best experience during their visits.
Green Meadow Dental is also a child-friendly practice. For the convenience of parents who are undergoing treatment, they have a play area for their children. This ensures they will not be bored while waiting for their parents to complete their appointments.
Green Meadow Dental provides the following services:
Teeth whitening. Our Zoom whitening services are performed by staff who are trained in the procedure. This not only ensures that the results are long lasting, you can also customize the color of your teeth based on your particular needs.
Invisalign. These clear braces offer an alternative to the traditional metal braces that many people are self-conscious about wearing. They are a set of flexible plastic trays that are periodically changed as your teeth are realigned to the desired position.
Invisalign braces are not only virtually invisible, they are faster to install and more comfortable. They can also be removed for when you brush your teeth or floss, as well as during special occasions and photo shoots.
These braces will correct your teeth faster than the traditional metal ones, as long as you use them according to your dentist's instructions. Correction can be completed in as little as six months.
Dentures. We provide a variety of dentures that are tailored to your particular requirements. Complete dentures replace all the teeth in the lower or upper jaw. Partial dentures, also known as removable bridges, can fill in gaps where individual teeth are missing.
While your permanent dentures are being completed, we can provide temporary immediate dentures that can replace missing teeth that were extracted during the procedure. This ensures that the patient can still chew and smile even with missing teeth.
Oral surgery. We offer a variety of procedures designed to treat various oral health issues. These include:
Tooth extractions. Extractions are designed to address issues ranging from minor damage to complicated oral conditions. Simple and Surgical extractions are performed under local anesthetic
Wisdom tooth removal. This procedure is usually performed during early adulthood, although it can be done as early as when the patient is a preteen. When wisdom teeth come out incompletely or at an abnormal angle, they have to be extracted to avoid serious long-term problems such as damage to the lower jaw and teeth.
Bone grafting. This procedure is performed as a precursor to replacing lost teeth. Samples of bone from other parts of the mouth are grafted in the area where the new teeth will be implanted in order to house them.
Emergency dental care. This usually comes in the form of tooth extractions. When teeth have become irreparably damaged and are starting to cause the patient discomfort or pain, they must be removed.
About Our Dentist
Dr. Ranjitha Mukund has a dental degree from the New Jersey Dental School in Newark. She has also completed advanced training in pediatric and restorative dentistry, and can work with her patients to address their dental concerns. She also commits to continuing education and is continually updated on the latest advancements in dental procedures.
Dr. Mukund's always prioritizes her patients' comfort and strives to create a relaxed atmosphere for them. She also strives to get to know her patients personally so that she can personalize her treatment of them.
Green Meadow Dental is located at 3579B Berlin Turnpike. Our office is located opposite Eversource on the Berlin Turnpike, in Hartford County.
For our patients' convenience, Green Meadow Dental is open in the evenings as well as on Saturdays. Hours of operation are Mondays, 2pm to 7am, Tuesdays, Wednesdays and Thursdays, 10am to 7pm and Saturdays, 9am to 2pm. We are closed on Fridays.
You can visit the website https://www.greenmeadowdental.com to schedule an appointment or get in touch at (860) 865-0056 or email info@greenmeadowdental.com.
Contact Info:
Name: Dr Ranjitha Mukund
Email: Send Email
Organization: Green Meadow Dental
Address: 3579B Berlin Turnpike, Newington, CT 06111, United States
Phone: +1-860-865-0056
Website: https://www.greenmeadowdental.com/
Source: PressCable
Release ID: 88916476