From renowned toy seller, Tulatoo, comes a new kids' seatbelt pillow in the shape of a cute, green dinosaur. According to the company, it is not only a fun travel companion but also keeps children safe during long road trips.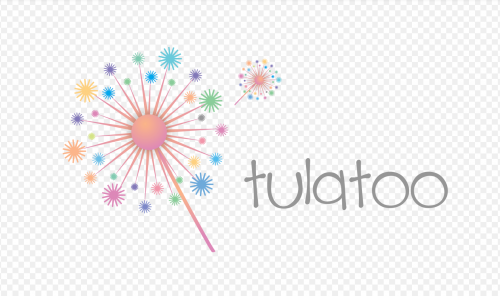 Sheridan, Wyoming, USA - November 12, 2019 —
Keeping children safe and engaged during long car journeys has always been a concern for parents. Experienced toy manufacturer, Tulatoo, recently launched its dinosaur travel pillow to address this problem. According to the company, this kids seatbelt pillow was designed with care to keep children safe from common injuries resulting from seatbelt use. Its attractive features and design also make it a great travel companion, says the brand. This travel pillow is now available on Amazon.
"During long trips on the road, it is natural for kids to get bored. Often, this makes it difficult for parents to stay focused on the road. One of the best solutions to this problem is to engage them with something that provides them with plenty of enjoyment and happiness. Playing with toys also allows children to use their creativity while developing their imagination, dexterity, and physical, cognitive, and emotional strength. This is exactly what we are now offering with our new dinosaur travel pillow," said a spokesperson from Tulatoo.
The company says its car seatbelt pillow is safe for children aged three and more and can be used comfortably with a seat belt or booster seat. The product is made of an ultra-soft variety of polyester that keeps children safe as well as comfortable by offering adequate neck support. Another plus, according to the brand, is that the pillows can be used on either side of the car. To prevent it from slipping down the seat belt strap, each pillow comes with Velcro. The product is one-size-fits-all and can be hand-washed without any difficulty. Tulatoo informs that this product should not be used with car seats or infant carriers.
Tulatoo is a family-owned-and-operated business delivering baby products. The company says that it designs all its products with education, creativity and imagination at the forefront. Selling its products successfully on Amazon UK, US and across the EU for over three years, Tulatoo has relaunched its brand over the past six months.
Anyone who wishes to find out more about Tulatoo's seatbelt pillow kids should visit the company's official website or Amazon storefront.
###
https://youtu.be/DBhLNtW93sA
Facebook: https://www.facebook.com/tulatootoys/
Instagram: https://www.instagram.com/tulatoo/
About Us: We bring you the very best, highest quality toys that we have loved gifting to our children. They are the toys and baby goods that our little one enjoys; chosen because of their ability to educate, spark creativity, and promote imaginative play.

Contact Info:
Name: Paul Harvey
Email: Send Email
Organization: Tulatoo
Address: 30N Gould St, Sheridan, Wyoming, 82801, USA
Phone: (209) 753-4367
Website: https://www.tulatoo.com/
Release ID: 88933737